Freezer Types

Domestic Freezer Types
Upright Freezer - this type of freezers have 21 and 17 cubic foot capacities, both featuring exterior IQ-Touch digital control, automatic ice maker, Fast Freeze option to lock in freshness, power failure and door open alarms. The lockable blue LED display shows vital functions and displays temperature in Fahrenheit or Celsius. Alarm System will notify you in case of a power failure, if a door stays open longer than 5 minutes, and if the freezer interior temperature rises above 23 degrees for more than 60 minutes. Both of these upright freezers are frost free.

Chest freezer - The new freezer is very energy efficient and can save up to 30% of electrical energy, because it uses the latest shield condenser technology; it guarantees that the new chest freezer maintains a high level of efficiency and reliability in any climate conditions. This is achieved by preventing condensation and rust from forming on the walls and dirt from accumulating on the condenser.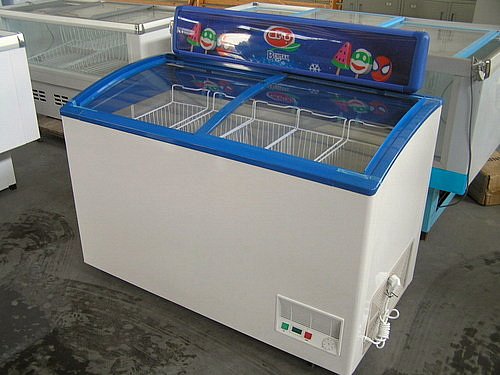 Sliding Door Freezer - This type of freezer features a cotton ginning Al board liner; arch glass door-frame; a food basket; partition screen boards are provided to facilitate the sorted storage of food, saving time and electricity; A frost and dew water-draining hole on the cupboard frame to facilitate quick condensate draining; universal castors to facilitate the machine moving.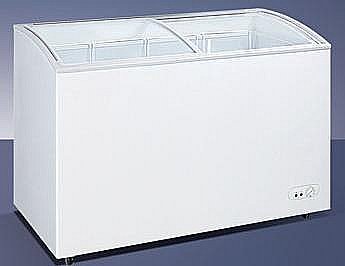 Commercial freezer types
Curved Door Chest Freezer - This is a one compartment 268L/318L commercial freezer. It has an excellent performance between refrigerating and freezing with heat-reflection strong-strength curved glass door for wide display. It comes with universal castors with lock for easy moving With drain hole.

2-door Reach-In Freezer - This freezer have positive door seal and self closing type; The door hinges and door torsion springs are guaranteed for life. Fingerprint resistant .040 anodized aluminum. 49 cubic feet of food storage space; higher no-stoop bottom shelf; self adjustment clips; they snap in place easily. Bottom mounted compressor, It will maintain temperature easily with minimum compressor run time. Large evaporator coil balanced with higher horsepower compressor and large condenser make this possible. The cooling lines are charged with environmentally friendy R404A refrigerant. Foamed-in-place polyurethane high density cell insulation is CFC free.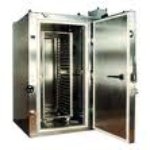 Blast Freezer - This freezer types has a temperature range from 0 to -45 deg F (-18 to -41 deg C). Dimensions are 1020(width) x 970(Deep) x 2240(Height); It comes with tray slides that accepts Euronorm and Gastronorm pans; body uses 304 grade stainless steel interior and exterior; standard temperature probe is fitted into the unit; Adjustable legs, and drain plug for water condensate.

Walk-In Cooler/freezer - good visual merchandising is essential to Convenience Stores, Supermarkets, Beer & Liquor, C-Stores, Ice Cream, Milk, Dairy & Frozen Food Merchandisers. The custom Glass door Walk In display units are designed to provide refrigerated storage and give you maxium marketing exposure to increase sales!
Return from Freezer Types to Home Page

Click here to see "Freezer"

How can we better serve you?

---
---